There are various things which you need to consider before choosing the right marketing automation providers. You can only choose one after knowing your company's future requirements and budget. Many factors are involved in choosing the right marketing automation providers so you need to identify your company's requirements first.
As most of the contracts are of at least a year, you must be careful when choosing to hire a marketing automation provider. You need to take a step further as solely relying on advertisements, or word of mouth can make you suffer in the future. To avoid such severe consequences, you need to consider the following factors first:
Your Future Requirements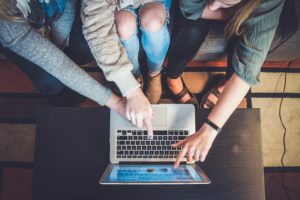 Even though it sounds obvious, anticipating the future needs necessary for your company can be a difficult task at times; especially when your company is growing quickly at an accelerated rate. To play the number's game right, you need to be aware of the number of customers and prospects in your CRM database. You should also know the number of people in your company who would need access to the enterprise marketing campaign automation software in the future. So if you have an idea of where your company will be in the next six months, you might find it easier in selecting a software provider.
Determining the Services You Need
As different providers can offer various services for your business, it is easy to get confused about choosing the right marketing automation providers. While selecting the best provider, you need to ignore those who tell you about a plethora of services which are all unrelated or unnecessary to your business. To be precise and clear, you should beforehand make a list of the required services and then proceed with interviewing the service providers. You also need to know that the quality of services has nothing to do with the number of features a company provides. Whereas some companies can provide the best quality services even while giving a restricted amount of features, others may give numerous features while failing to provide any quality service. Thus, before making a decision, you need to know your demands thoroughly.
Features
In addition to providing the platform of your choice, the company should also provide you with some tools which can be essential to your marketing campaigns. The list of these significant tools and features supporting automation should include digital ads, SMS, content development, social media, email, blogging, e-commerce, webinars, and referrals. The chosen platform should help you in knowing how your business is doing through tracking user interaction. You can also use the platform for tracking leads, websites, report analytics, and for A/B testing, which lets you test two options simultaneously to help you compare and find out the best-suited option.
Cost
The Marketing Automation Platform (MAP) has a price attached to it which includes the setup fee, usage fees (monthly, depends on the number of users), and the on-site team training charges. Regardless of the budget of your organisation, you can always find a suitable MAP after planning why you need automation and singling out a MAP accordingly. Another thing which you will have to keep in mind while pitching the budget is that some providers also charge an extra amount of money when the leads you achieve through the platform becomes higher.
Thus, only after having a complete insight into your company's future and its needs, you should choose relevant marketing automation providers for it.
Find out more information by contacting us here.
Download Your "4 Steps to Filling Your Appointment Book Without Having to Leave Your Office Again!" Checklist Now!
Enter your best details below:
[gravityform id="3″ title="false" description="false"]