Clients are the lifeblood of your business, but if you stop to think about it – once upon a time, none of them even knew your name…What you need is a Lead Generation Process.
Generating leads is the first step in getting more clients and expanding your book of business. Anyone who has signalled some sort of interest in your services is a lead! Someone who signs up to receive your monthly email newsletter or download your latest e-book counts as a lead. When they next hear from you, it's infinitely less intrusive than a random cold call. That's great news for you, as a warm prospect is that much closer to becoming a client.
Nowadays, though, there are so many marketing tactics at your disposal. How are you meant to know which to focus on in order to drive leads? Get ready to unpack the lead generation process as we cover off the key effective marketing strategies you need to know in 2019.
The 4 Steps To A Full Appointment Book Without You Having To Chase A Client Ever Again
Know thy audience: First off, you must truly, deeply understand your customers. Not just their typical age, occupation, income, and similar demographic info – but their motivations, goals, biases, fears. Getting inside their hearts and minds is the key to learning what drives your buyers so you can deliver to those needs.
Create content that speaks to their needs:,/span> Once you've fleshed out your buyer personas, it's time to get serious about crafting unique and useful content that addresses their pain points and offers an answer. You content may be in a form of a catchy blogs, informative videos, or webinars that convert!
Promote your content: Find the channels where your ideal clients hang out. Wherever they turn to in order to consume information – be there! Get this step right and you'll be well on track to attract new leads practically on autopilot.
Capture their details in exchange for a lead magnet: Having turned your signature content into one or more gated pieces, you're now in a position to collect contact information from every lead. In order to download the lead magnet, they'll hand over their details, which are then all yours to use to follow up with them.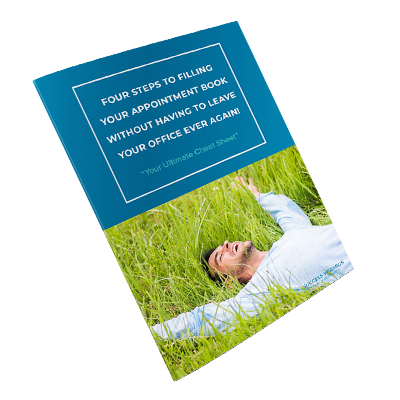 Download Your "4 Steps to Filling Your Appointment Book Without Having to Leave Your Office Again!" Checklist Now! 
Enter your best details below:
[gravityform id="3″ title="false" description="false"] 
Step 1 in the lead generation process: How to get inside your clients' heads
Take the time to dive deep to understand your clients – there are no shortcuts!
Research is a must to inform your lead generation strategy. Without this foundation, you might as well be flying blind! Once you genuinely understand your clients through and through you can serve them to your best ability. Data underpins all the best marketing strategies, enabling you to make more informed decisions about how to communicate with potential clients and what services you offer them
Research is a must to inform your lead generation strategy. Without this foundation, you might as well be flying blind! Once you genuinely understand your clients through and through you can serve them to your best ability. Data underpins all the best marketing strategies, enabling you to make more informed decisions about how to communicate with potential clients and what services you offer them
Market research – it all starts with talking to people
The quickest way to gather data is to put together an online survey. This can be sent out to your existing client base; you could also drive traffic to it from your website and social media channels. Offering a sweetener can be a powerful incentive for completion, especially if you're soliciting answers from strangers as opposed to current clients.
For even more qualitative insights, you can do a deep dive with one or more hands-on focus groups. This enables you to get to know your clients better and get up to speed with their challenges, as you can ask follow-up questions and see where conversations head organically.  (It also gives them a chance to learn more about you in the process and deepen the relationship in a positive way. Win-win!)
As Adele Revella, founder of a market research firm, wrote for the Content Marketing Institute: "The key to success in developing a buyer persona is asking probing questions based on your buyer's answers. For example, if buyers tell you they chose you because your solution is easy to use, you might ask follow-up questions to understand what about the solution needed to be easy. Or you might ask about the training the buyer expects to attend before it is considered to be 'easy' in their mind. Another follow-up question might seek perspectives on the resources the buyer will consult, or steps they will take, to compare your solution's ease of use to their other options."
The results can directly inform your marketing efforts – for example, you can take verbatim phrases from the feedback you get and integrate them into your landing page copy. Using their own words is guaranteed to make for a compelling sales pitch as you know for sure that's how your clients think and talk!
Drilling down to your target audience
Identify your target audience – who needs your services and where do you want to play? And don't say 'everyone' and 'everywhere'. The spray and pray approach just doesn't work; you need to narrow down your audience.
Specialisation instantly simplifies the lead generation process. A clearly defined niche will be your guide in deciding which waters to fish in and how to reel in prospects
Building buyer personas to inform the lead generation process
Buyer personas are representations of customer segments based on real data. The idea is that these can be used to improve your business decision making by keeping your customers front of mind. You might feel slightly foolish making up fictional characters, but it's a powerful method to get you into the mindset of your clients so you can come up with ways to better reach and serve them.
You probably think you know your clients inside out, but you might not know them as well as you think you do, or you might not have spent any time pondering what similarities and differences exist within this group.
For example
Consider James, a mid-career professional at a multinational with a young family. He travels a lot for work and spends most of his limited free time training for his next marathon. While the household's day to day finances are humming along mostly on autopilot, he knows their investments could use more attention and that their wills and insurances are well overdue for an overhaul.
James is a made-up persona brought to life, but you can see how that description might help you to focus on how you could help him with his specific challenges. Too often we start by focusing on our own strengths and selling points, rather than coming at it from the perspective of what our clients need.
So how many personas do you need? Typically it's recommended to create 3-5 different marketing personas, a number that should account for the majority of your clients but still provide enough points of difference between groups.
Priorities
What are the top three problems that chew up your clients' time, energy and budget? For example, building a passive income stream, or scaling up their business.
Success
What does success look like to your client and how might they measure it? What tangible ($X revenue per month) or intangible (being able to sleep at night rather than worrying about finances) signals do they crave?
Pain points
What's stopping them from achieving their goals? Things that might hold them back include lack of time or lack of another key resource.
Barriers
What objections are they likely to have to buying from you? That could be poor previous experiences with someone else in your industry, or believing they can do everything on their own. Are they concerned about committing to a long-term relationship with you and what that involves? And most importantly, how can you address these barriers to purchase?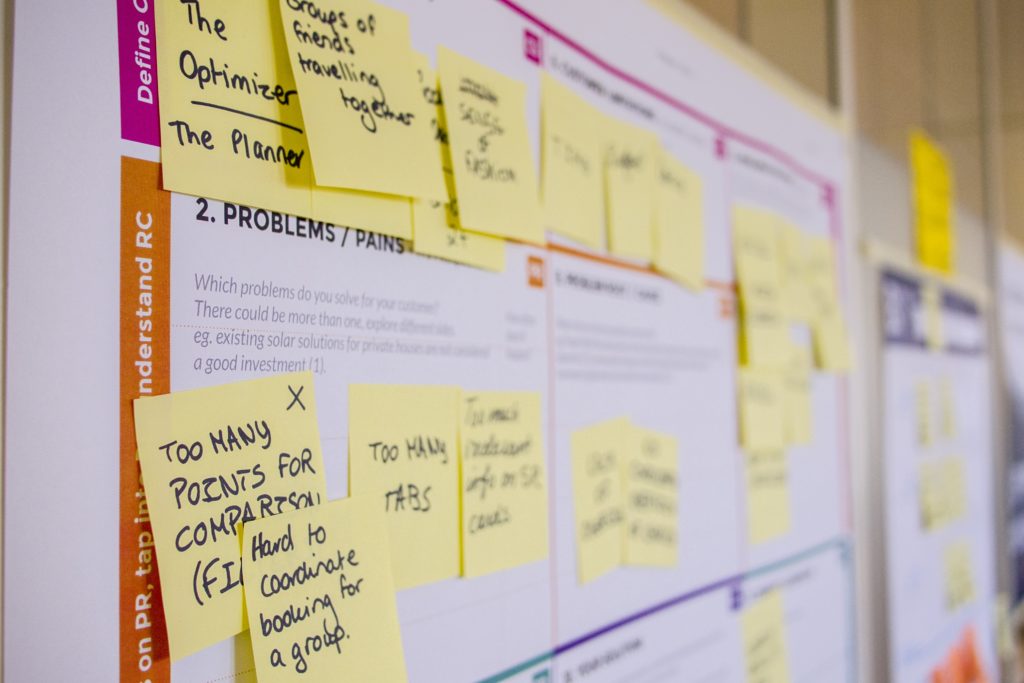 When you know what your clients need, you can craft content that addresses their pain points!
Step 2 in the lead generation process: Creating content to generate traffic
Nurturing and converting leads isn't necessarily a linear process. According to marketing guru John Jantsch, the lead generation process is about guiding people through a journey.
"Proper lead generation – or lead guiding – goes more like this – 1) Hey, here's the real problem you need to address, 2) hey, here are a couple ways you might start to think about that problem, 3) hey, here's one specific way to solve that problem and maybe, just maybe, 4) hey, here's why we might be the right one to help you fix that problem."
The best way to do that is with content. Not just any old content, but content that hooks people in – content that is unique, useful, digestible and actionable. This content is the engine in your lead generation process and will act as the entry point into your world for prospective clients. This is content that's intended to drive traffic to your website. After all, without traffic you can't generate leads!
Content for every stage of the funnel
Not everyone who comes across you is ready to convert. Someone at the beginning of their journey might be interested in learning about different productivity methods, while someone further along might be seeking a coach for accountability purposes and more intensive help.
Make sure you're creating content that caters to every step that helps educate potential clients. All that research comes into play now; this is where those efforts really pay off! Use that deep understanding of your clients that you've built up in phase 1 to get started with creating content.
Another easy way to come up with ideas for new and truly helpful content is to go into your sent email folder and pull out some questions that you've answered for clients. Take those subjects and turn them into fodder for content – in fact, if you've got enough, line them up in your editorial calendar so that you've got the next few weeks or months covered.
Different content formats to experiment with

Content for effective marketing strategies can take many shapes and forms. Here are a few different types to play around with. You might find yourself gravitating towards short, value-packed, off-the-cuff videos straight to camera. Or you might be more comfortable crafting pithy LinkedIn posts, one useful tip at a time. Play to your strengths, but also keep tabs on the performance of your content, and double down on what's working.
Blog posts – a must-have for any lead generation process
Videos – YouTube is the second largest search engine behind Google, while the Facebook algorithm prioritises video above all other content formats
Social media posts – to drive traffic to your website
Infographics – visuals stand out in any social media feed, and graphics are highly shareable – so if you've got a knack for design, let it fly
Podcasts – an increasingly popular format (podcast listening is up over 50% YOY) that's highly engaging, as listeners tend to listen the whole way through
Why content is the cornerstone of the lead generation process
There's no getting around the fact that it takes time to create this kind of valuable content that nurtures leads down the funnel. But investing in content creation upfront is well worth it. Doing so establishes your voice and sets you apart from the competition; it's what helps build trust and a connection with your prospects. The more they can identify with and relate to you, the better. And if you aren't catering for people at the start of their journey, why would they return, or think of you, when they are ready to buy?
"Focus on providing potential customers real value in the form of free tools or content before you ever ask them for anything," says Andy Nelson of Moz, a company that famously invests a ton of time and resources into creating free content.
"When we ask customers what drew them to Moz, we often hear stories about how they learned the industry through our content and community and trust our expertise. The value we provide to potential customers increases their awareness of Moz and earns us consideration when it's time to look for a tool. If our first interaction with someone was asking them to buy our product, it's far more likely that we'd be treated like a commodity and judged solely based on our feature set and pricing.
"It's amazing how far generosity can help you with your marketing success."
Step 3 in the lead generation process: Hook in clients by going where they are
You've got a treasure trove of content, now how do you get eyeballs on it? There are both organic and paid techniques you can use. But your starting point should always be the question: where are my clients going for help? Where are they having conversations?
This step is about attracting new prospects on autopilot. Imagine that somebody comes across your business via one of the methods below, and then based on that decides to click or search to find out more about you – and that this happens over and over, for the months and years to come without you lifting a finger. That's not a pipe dream, that's a possibility and can become your own reality!
Use these channels to build solid relationships and you'll start to generate quality leads without having to chase up clients.
LinkedIn
Groups have waxed and waned over the years, but LinkedIn has recently revamped this feature for the better. There are countless groups out there for everything under the sun, but what you should be looking for are groups where your prospects are actively posting and seeking advice. Join a few of these groups and start answering questions that fall into your area of expertise – but at this stage it's about adding meaningfully to the conversation, not trying to sneak in a thinly disguised sales pitch.
On top of that, LinkedIn allows any user to publish content directly on its platform – a great way to get your name out there by writing about key matters in your field. Marketing expert Wendy Marx says thought leadership is one of the key ways to become a leading authority. "Look for a new take on the story. Look for ways to stand out as different from others in your industry." And don't be afraid to let your personality shine through or to discuss what you've learned from previous failures. "In this modern age, people want to follow leaders who are genuine and real – not larger than life."
In the advertising space, LinkedIn understands the importance of lead generation for effective marketing strategies. Its Lead Gen Forms auto-populate with profile data when a user clicks on a sponsored post – that's extra information captured for you with no extra effort.
Quora
This platform is built around questions and answers. Not surprisingly, many an expert has been discovered via the Quora website! You'll find some questions already have multiple answers, while some have none at all. If you do chime in on a popular question ensure you have a different perspective to add, rather than repeating what everyone else has already said. On Quora, it's a bit more acceptable to link back to your website when writing an answer.
Facebook
Facebook Groups have been growing and growing – much like LinkedIn, this represents an opportunity to join groups that your prospects belong to and build a positive reputation by getting involved and responding to queries. Some groups have regular promo threads that you can use to actively self-promote as well.
Make sure you're using the most appropriate call-to-action button on your Facebook business page to whisk people back to your website (eg Contact Us, Sign Up or Book Now).
Facebook Ads offers a specific Lead Ad format to capture lead information, and this can be a simple way to collect potential leads at a low cost. In exchange, all you need to do is send each person who signs up something valuable, like an e-book or newsletter.
SEO and SEM
 
Maximising search traffic is a key part of the lead generation process
We can't forget about the role that search engine optimisation and search engine marketing play in the lead generation process! People rarely look beyond the first page of search results, so the idea is to get to the number one spot so that you show up when prospects are searching for relevant keywords.
Anyone can set up an Adwords campaign and get started with paid search ads right away to drive traffic to their website. While this can be extremely cost-effective in some niches, in other industries the average cost per click is sky-high; in most cases it's well worth hiring a specialist agency to take care of your SEM campaigns on your behalf.
SEO is a long game and results don't come overnight, but it pays off in the long term. There are three key elements:
Onsite SEO is about using key phrases in the content on your website to rank on Google

Offsite SEO refers to the quantity and quality of links back to your website from elsewhere – these are an indicator of your site's credibility on your area of expertise

Technical SEO relates to factors like whether your site is secure, mobile-friendly and loads fast
Step 4 in the lead generation process: Captivate them and capture their details
Once a visitor lands on your website, the final step is to capitalise on their attention and obtain their contact details. And the way to do that is with another type of content – this time to generate true leads rather than merely traffic!
Effective marketing strategies typically hinge on the lead magnet: an offer which could take the form of a white paper, e-book, online course, template or tutorial. Whatever it is, it should be so insanely useful that a reader won't hesitate to hand over a few personal details in order to gain access. You may be able to do this but a marketing consultant can maximise your efforts so try to consider consulting a marketing consultant
Optimising your website to capture leads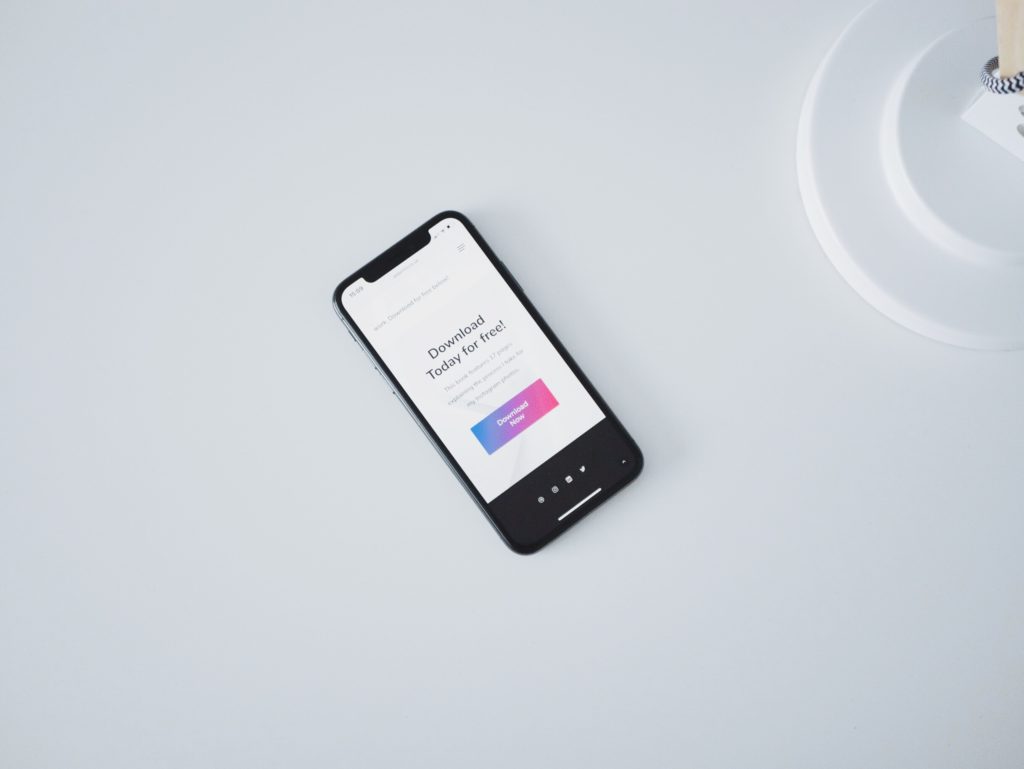 Your website needs to work hard on your behalf as part of the lead generation process!
Who doesn't search out reviews before buying? A little social proof can go a long way. Integrate some customer testimonials into your website to build trust; it can make all the difference and tip the scales in your favour.
Keep in mind that half of your website traffic is likely to be visiting on a mobile device. Make it easy for them to navigate around – that buttons or links are easy to tap, that pop-ups are mobile-friendly and your layout is responsive across different screen sizes.
But most importantly, you'll need to add opt-in forms for your lead magnet. A common starting point is a sign-up form in your sidebar that's visible on every page of your website. It's also worth embedding an opt-in form into the body of relevant posts on your blog, and potentially setting up an exit-intent form that appears when a user is about to leave your website.
Lead magnets – free digital resources that convert


Make your lead magnet irresistible and watch the leads come flowing in!
The carrot for opting in is your lead magnet – a hero piece of gated content. There's an exchange for value that must take place. Once you've captured someone's attention with your offer, they give you their email address in order to receive the freebie.
Here are some of the best content types to use as a lead magnet:
A list or roundup of useful resources

Checklists or templates

Training video series

Webinars or recordings

E-books

Free challenge

Short email course

Quizzes (with results only delivered to their email)
Regardless of format, your lead magnet should deliver a quick win for the receiver. It should solve a real and specific pain point. It should be succinct and easily digestible. And they should receive it instantly, before they forget what they originally signed up for!
And voila – a fresh lead to sink your teeth into! Now that they've signaled interest, you have permission to follow up with them.
Conclusion
Any professional service provider can use this lead generation process to attract new clients online. Developing solid buyer avatars enables you to create high converting content to address their pain points, which in turn drives qualified leads your way. As effective marketing strategies go, this approach will eventually build a pipeline of clients like a well-oiled machine!
Finally, don't forget to encourage happy clients to spread the word about you; word of mouth is the best endorsement and referrals are a fantastic bonus final step in the lead generation process.