Webinars that convert stick to proven rules. Maybe you've been reluctant to try your hand at webinars. The tech setup seems overwhelming. Presenting and public speaking give you the heebie jeebies. And what if nobody signs up to watch?
Webinars tick a lot of boxes. They let you reach viewers at scale, build your authority, overcome geographic constraints and can save you time and money to boot. And they can be used to sell products, services, coaching, memberships – whatever it is that brings in revenue for your business.
It's never been easier to tap into the power of webinars that convert than it is today. But webinars are definitely not something to rush into – failing to do the groundwork upfront will put you on the fast track to a flop. It's not just about nailing the broadcast itself; what you do before and after is just as important. Read on to get the lowdown on how to create a webinar that converts like crazy.
What webinars that convert can do for your business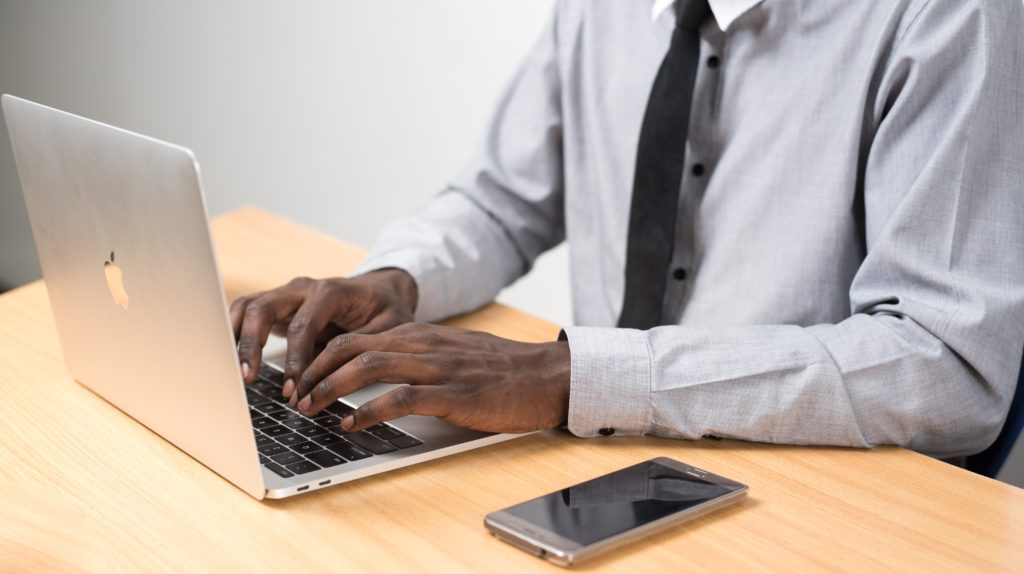 Webinars are a great way for service providers to demonstrate expertise and get in front of prospects
If you've been paying for ads but not getting the right kinds of qualified leads from your campaigns, webinars are an avenue worth exploring to add into the mix.
Webinars can reach people at all stages in your sales funnel. They're great for driving traffic, increasing awareness, building an email list, generating leads and addressing objections face-to-face. No other digital channel can offer the personal touch in quite the same way.
"You're literally building a relationship with them while they're listening to you live and potentially interacting with them too," says Smart Passive Income founder Pat Flynn, a pro blogger/podcaster/online entrepreneur.
What's more, you can even use webinars as a tool for market validation.
"You get people to register for a certain webinar related to a particular topic and then you pitch them on something to see what the results are like… If you don't ask for anything in return, they're going to be jazzed. They're going to be so thankful and they're going to want to continue to open your emails and of course, you have their email at that point already because they're registered for your webinar, which is great."



How to choose a webinar topic
To have webinars that convert, it starts with getting your topic right. You've got a wealth of knowledge to draw on and you know your prospective customers could benefit from even a short group session on the fundamentals. Never forget that it's not about you, it's about your audience! The best webinar subject is one that's highly relevant to your ideal client. You could survey your customer base asking what they'd like to hear more from you about. You could dive into your website analytics to get some insights about your most-viewed content. You could spend some time researching other webinars in your niche and identify an area that you could improve on if you were to host your own.
Whatever you choose, keep it focused and concise. Taking a comprehensive approach might seem like a good idea, but covering too much ground can confuse viewers and turn them off. Instead, select one idea or lesson to go deep on – one that showcases your expertise and where you can help your audience solve a related problem. Keep in mind the four Us: useful, urgent, unique and ultra-specific.
Webinars are ideal for teaching a process that you've had success with. If you've achieved something significant in your business, odds are others will be eager to hear how you pulled it off. A walk-through of your signature technique or tactic is a great subject for your first webinar that converts.
Download Your "4 Steps to Filling Your Appointment Book Without Having to Leave Your Office Again!" Checklist Now!
Enter your best details below:
[gravityform id="3″ title="false" description="false"]
Webinars that convert – it's all in the name

The best titles are specific and focus on results!
Once you've identified your webinar topic, it's time to work on your title. Without a compelling name, nobody will click to register, let alone tune in on the day. A great webinar title is snappy and specific; it addresses a pain point and clearly communicates the benefit of tuning in. It generates just enough intrigue to compel people to watch in order to get the answers they're craving. If you're asking someone to give up an hour of their day, there better be something solid in it for them in return. You must know the ultimate lead generation process too to help you create a webinar that converts!
So instead of Investing for beginners, try The proven path to wealth – a set-and-forget strategy anyone can follow.
Or instead of Reclaim your mornings, what about How to double your productivity with one simple tweak to your routine?
Tying it to the next step: the offer
You've landed on the perfect topic and title. But do you know what action you want your webinar attendees to take afterwards? It might be scheduling a free no-obligation call with you or booking an introductory consultation  – if you can offer a sweetener like a special price for attendees, even better.
Getting crystal clear on the service you want to pitch will help you to craft your presentation in order to position your offer as the next logical step. Whatever it may be, it should be a clear solution to the same issue that you'll be exploring during the webinar.
Whether it's a freebie or a paid offer, using scarcity is a great way to urge swift action. If you make it only available for the next seven days, people are more likely to take you up on your offer. 
Getting the timing right
The sweet spot for a webinar is 30-40 minutes so if you might struggle to fill that duration, rethink your subject matter! Conversely, if that sounds like too little time, consider splitting up your presentation into a multi-part series. A 15-minute session just isn't long enough to drum up intrigue, deliver some answers, take audience questions and pitch your services. It's going to feel like a waste of time for all involved. But just as you don't want to rush, you don't want your webinar to drag on, either.
Don't forget to factor in time for a Q&A. Usually these account for about 10 minutes or so at the end of a webinar, but can obviously run longer or shorter in reality.
As to when you should host a webinar, people have been found to prefer late morning (10am or 11 am) in the middle of the week (Tuesday, although Wednesday and Thursday are also strong contenders). But what it boils down to is setting a time that works for the majority of your audience. For example, if lots of your audience hail from different time zones, think about what time would best suit for them to attend a live broadcast.
How to create a webinar – the software you need to power it all
Technology matters if you want to pull off a successful webinar.
You could start out by using Facebook Live or even YouTube Live.
However, a dedicated webinar hosting platform will have more features, from integrations with other programs such as Outlook or Slack to screen sharing, registration tracking and polling functionality. They offer better control over settings like privacy and branding, and often a more stable broadcast and higher quality audio and video.
How to create a webinar that converts
Ever attended a webinar that promised huge things and delivered none of them? One where the presenter spent all the time talking about themselves, then launched into a hard pitch without delivering any value? Don't let that be you!
A good webinar should never be just one extended sales pitch – that's one of the biggest mistakes people make when hosting a webinar, according to Forbes' Erika Maguire.
"Webinars give you an opportunity to present your expertise and knowledge on a topic, and it is only after you've established yourself as a credible and trustworthy source that you can then present your solutions or services. By jumping straight into a product pitch, you will alienate your listeners and miss an opportunity to build a relationship with your attendees."
By sharing great content for free, viewers are more likely to stick around to the end of your webinar – and this should naturally lead into your paid offering. Once you've blown them away with insights, make it a no-brainer for them to invest in your product or service as the next step to solve their pain point. Keep the 80/20 rule in mind: 80% content, 20% sales.
How to promote your webinar
Knowing how to create a webinar is one thing, but it's just as important to nail your marketing plan. At best, about half of those who register to attend will actually turn up to your webinar on the day. Some of those signups will occur at the start of your promo period; a lot will also happen in the 24 hours immediately before. So it's crucial to leave sufficient time to promote your webinar. Plan to start getting the word out at the very least a couple of weeks prior, if not more, in order to attract enough viewers.
Start with a landing page
The first thing you'll need is a registration page with an opt-in form to collect details from everyone interested in coming. Some webinar platforms offer this as part of the package, or you can use a tool like Unbounce or Leadpages.
You'll lead with your captivating webinar title and a description of what attendees will learn from it. Keep it short and sweet, focusing on the benefits for readers – bullet points can be your friend here.
Include a photo and bio introducing yourself and the experience that qualifies you to talk about this topic, and back this up with social proof if possible – testimonials that speak to your expertise.
Then, it's time to get some traffic to this page!
Use your email list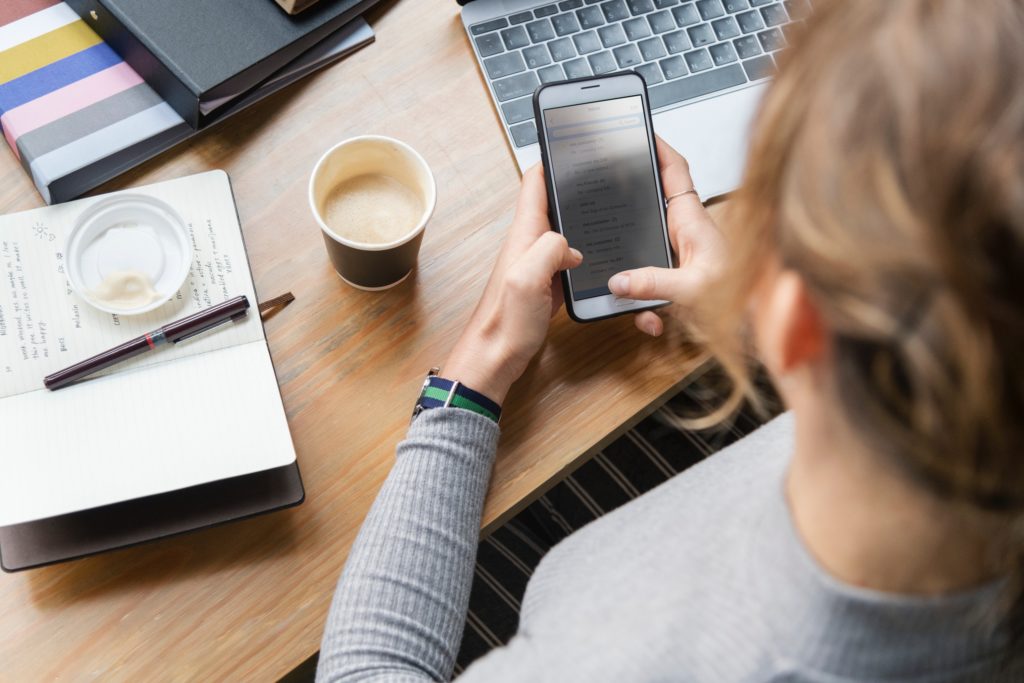 Email never goes out of fashion
Email is likely to be your most effective channel for driving registrations. But this is not an instance where one-and-done is all it takes – it's best to warm up your audience to the event with some drip-fed content. A  sample email sequence could go something like:
Save the date: Pique readers' interest without giving too much away. In this teaser email, let them know you've got a webinar coming up, and what problem it's going to solve for them.
Registration: More information about what the webinar will contain, and a link to sign up.
Last call: A reminder that goes out just a few hours before your webinar, reminding people of all the insanely useful content you're going to cover off, and any bonuses on offer.
You've only got a few chances to grab readers' attention, so make the most of them. Your subject line should be short and snappy but give recipients an idea of what your webinar is about. Your body copy is where you expand on the benefits of attending, and includes a large call-to-action linking to your webinar landing page. To mix up your copy, you could also refer to it as a live training or masterclass, depending on how you plan to run your webinar. And instead of the generic 'register here', try experimenting with CTAs like 'save my seat'.
And your social media presence
The natural place to start is by sharing the news about your upcoming webinar on all your social media profiles. Follow these up with regular reminders as the day approaches, but mix up the content so you're not repeating yourself verbatim with every post. It can be well worth putting some money into ads to get in front of more users, too – here's a tutorial on setting up a campaign to promote your webinar on Facebook.
Consider branching out to guest posts
One way to get beyond your immediate circle of followers is to pitch guest posts on other websites or land interviews that allow you to spread your message wider. Just as with your webinar content, it's vital to offer content of genuine value upfront in order to establish your credibility. Round off with a no-pressure pitch for your upcoming webinar.
Teaming up for webinars that convert
Another webinars that convert marketing tactic to consider is leveraging partnerships. Inviting a guest speaker to appear on your webinar adds another selling point and joining forces means you can benefit from marketing directly to their customer base too. A joint venture webinar packs twice the punch!
Offering an incentive
One way to boost your webinar registration rate is to provide an extra bonus for anyone who turns up. That could be a bonus download like an e-book, a recording or transcript of the webinar, or a special package offer for anyone who chooses to work with you afterwards.
How to follow up after your webinar
Once your live webinar is done and dusted, it's easy to take that recording and offer it up to anyone who originally signed up. The replay caters to anyone who couldn't attend after all, or anyone who did but needs further clarification on any of the content later.
But to maintain a sense of urgency, to make sures you have webinars that convert, make the replay available for a limited window of time only. Plan to take down access after a week or two.
It doesn't take long to set up an email series for those who attended but didn't purchase. Try offering a limited-time discount to this audience to nudge them into the next step.
Any stats you can glean from your webinar such as viewing duration are useful to note down – these kinds of metrics give you a better insight into your audience and how you can serve them more effectively.
Tips to make your webinar shine
We've covered off the key points on how to create a webinar. Now here are some extra pointers!
Don't forget about design

The saying 'death by powerpoint' applies to webinars too
It's surprisingly easy for viewers to forget why they signed up for the webinar and who you are. Branded slides using your colours, logo, URL or tagline are a nice way to subtly remind them; it's also worth reiterating on one of your early slides just what people are going to get out of the presentation. With those benefits top of mind, attendees will be more likely to stick around.
In that vein, it's wise to move through your slides at a fairly brisk pace. Linger too long and you risk losing people who weren't paying very close attention to begin with.
Keep your slides simple and easy on the eye; where possible go with visuals over text and use bullet points liberally. Your last slide will be visible for some time as you wrap up the webinar, so this can be used to display key info about how viewers can act now to take the next step with you.
Have a practice run
To have webinars that convert, they must run like a well oiled machine. So, run as many tests as it takes until you know your material inside out and feel comfortable navigating your webinar platform. If your dry run goes smoothly, you can head into the real thing with confidence.
Q&A prep
It can be a challenge to try and anticipate what questions viewers might have for you. Or, when you're first starting out, you might not get asked any questions at all! It pays to have a few questions up your sleeve just in case. If all you get is crickets when you segue into Q&A time, you can treat it like an FAQ instead. Explain that you'll tackle some of the most common queries, and whip out your ready-made questions and answers.
Encourage interactions
Interaction is everything and is the secret sauce in webinars that convert. You see, it's easy for viewers to exit as soon as their attention wanes, so to keep them engaged, think of your webinar as a conversation rather than a presentation. You know you need to leave time for questions toward the end of your webinar, but don't restrict yourself to only taking queries at that stage. People may have forgotten what they wanted to ask by then, if they have to hold off. Webinar guru Tim Paige recommends encouraging viewers to submit questions at any point.
"It's a best practice to ask the audience if they have any questions at several points along the way, especially when you're about to transition to a new topic. To stay on track, simply request that they keep their questions relevant to the content you're covering at that time – and remind them that there will be a Q&A at the end where they can ask anything at all."
Limit the sales talk
Webinars that convert limit the sales pitches. People don't sign up to be pitched at right off the bat. They're coming to your webinar to learn something. Before presenting your service as a solution, establish yourself as a trusted source by teaching them something new, or you're going to alienate viewers pretty quickly. Just like you wouldn't bombard someone you'd just met with a long-winded business proposal, don't do it to people at the other end of a screen either.
Log on early
As the host, you should always arrive 10-15 minutes ahead of time – enough to iron out any last-minute technical difficulties. Often, a few early birds will also sign in before kick-off time. Feel free to chat with them; in fact it would be odd if you didn't! A little banter can break the ice, or you can use the time to ask a little about themselves and get deeper into the minds of your buyers in the process.
Enlist some help
You'll have enough on your plate to deal with as the presenter of your webinar. An assistant can be a tremendous help on the day – taking care of any troubleshooting behind the scenes, relaying audience questions to you, even fielding basic queries that come in via the chat box that don't warrant your full attention (like sharing the link for a resource you've mentioned).
Conclusion
We've established that webinars that convert can help you achieve massive results, whether it's filling your pipeline with new prospects, converting leads, establishing your expertise and thought leadership, not to mention building your email list for further marketing.
Now that you know the key elements to create webinars that convert, you're in a prime position to harness the power of webinars and turn a profit from the get go. Your first time may not be perfect, but perfection isn't the aim – connecting with customers and helping them solve their problems is. Ultimately, that's the gateway to webinars that convert into sales!