"What is Marketing Automation?" is a question I hear from most business owners when they find out what I do. You might have heard about marketing automation, but have you do you understand what it really means?  
Here's a brief overview so you can understand and learn how it can benefit your business. Who knows, after reading this you may even want to try out automating marketing initiatives in your own business. 
Let's get to it…
What is Marketing Automation?
If you engage in marketing of any kind, whether this is analysing consumer behaviour or sending out a newsletter, you'll know how time-consuming the process can be. That's where automation comes in. 
Put simply, automation takes your repetitive, mundane marketing tasks and handles them for you. This could be a task as simple as an automated email response to consumer inquiries, or something more complex, like nurturing leads and converting leads by showing them products they'll enjoy based on their past browsing behaviour.
How it Works
Marketing automation is simple. All you're doing is using a set of tools, or a single software solution, to streamline and simplify your marketing tasks. It allows you to:
Identify your audience
Design content that appeals to this audience 
Trigger actions such as marketing campaign emails 
Analyse the outcomes of your marketing efforts and tweak them if they aren't bringing in the desired results
For example, you can use automation to send basket abandonment emails to customers encouraging them to finish their purchase on an eCommerce store. You can also let customers know if items they've added to their wish list go on sale.
That said, if you are still asking what is marketing automation for a service based business?, the good news is that most of the businesses we deal with are serviced based businesses.
Most serviced based business, business owners are time poor and that that's where you can set up technology to do all you repetitive follow up and regular contact with prospects, customers and past customers.
Marketing Automation can help all service businesses and lends it self beautifully to assist coaches and consultants and law firms to focus on what they do best while the marketing automation delivers a consistent flow of new leads.
Why Is Automating Marketing Great for Businesses? 
While there are multiple benefits to automating your marketing initiatives, there are a few which stand out the most: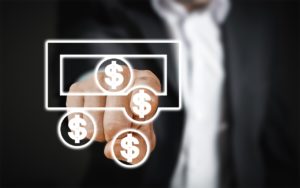 You're giving every lead, or potential customer, a personalised experience on your website. Personalised marketing encourages your customers to spend more money, or even to try out your products for the first time.
Marketing automation frees up you and your staff from mundane tasks so they can focus on high impact work that benefits your ROI.
You can employ less staff, reducing your overheads because the software handles many tasks for you. 
It lets you take full advantage of consumer loyalty strategies and will help you to get more referral business.
So, what is Marketing Automation and what is it not?
Marketing automation is a way to streamline both your inbound and outbound marketing. It is a way to save you time and increase your ROI on your marketing budget. Marketing Automation will help you, a business owner sleep better at night.
Even with all these amazing benefits, marketing automation is not a "silver bullet". There is still no replacing high quality products and services delivered with high quality customer care and service, and no amount of marketing automation is going to help you unless you already have these things in place.
How Can You Get Started?
It's as easy as 1,2, 3!
The first thing to do is map out your entire customer journey and in doing so identify important and repetitive stages in that journey.
Once done decide which parts of that journey you would like to automate or that could be automated.
Speak to an expert about your customer journey to work out what software  is going to provide you with the best solution based on your customer journey.
What is Marketing Automation? It is a low cost solution to increasing your ROI on your marketing budget.
As they say, "once you automate, you'll never go back!"